Customized Filter Encapsulations
Since 2001, Capsule Technologies has encapsulated more than 700,000 industrial filter cartridges, providing customers with customized, safe, easy to change capsule filter designs.
Features:
Capsules fit 2-inch to 40-inch length industry-standard filter cartridges
Available in clear or black for light-sensitive fluids
100% FDA approved polypropylene components
Seals either single open end (222) or double open end filters
P

roprietary thermal bonding process for positive sealing of filter cartridge

Additional connection options are also available
Two Capsule Designs Available:
Quick Connect™ Design is a supported capsule that utilizes a stationary, in-line C-clamp manifold with a 3/4" NPT connection. This allows customers to easily remove and re-install the capsule to avoid direct contact with caustic fluids.
Standard manifold is glass-filled polypropylene.  (Optional materials available.)
Flo-Thru™ Design is a standalone capsule that allows liquid to flow from one end of the filter capsule to the opposite end. Capsules are available with Flaretek or NPT connections and available in  3/4", 1/2", 3/8" and 1/4".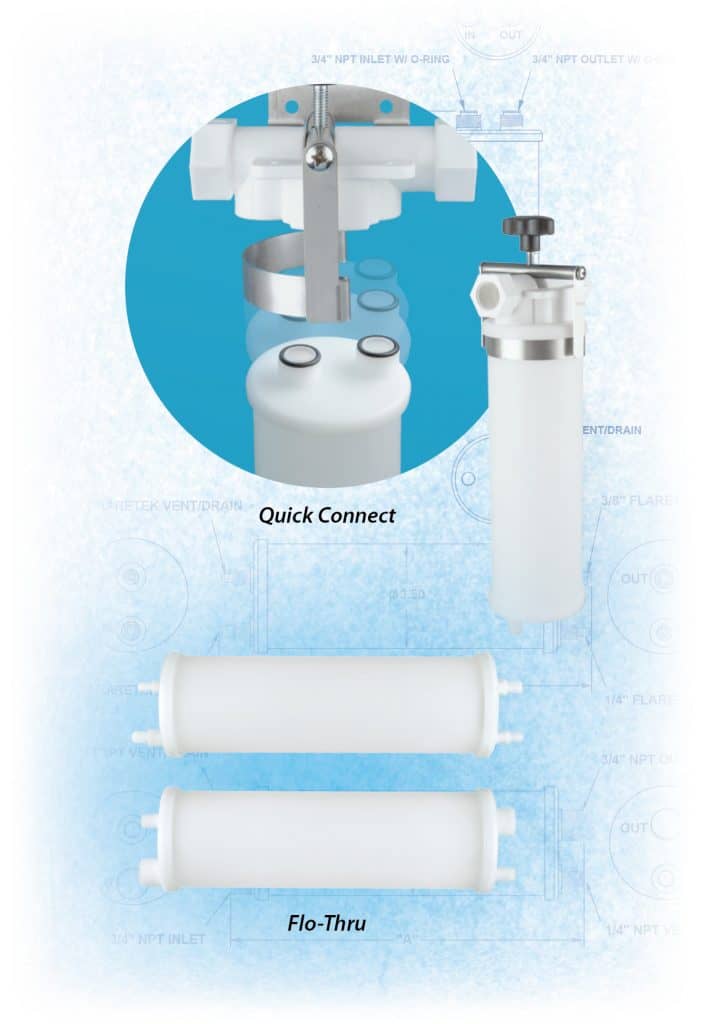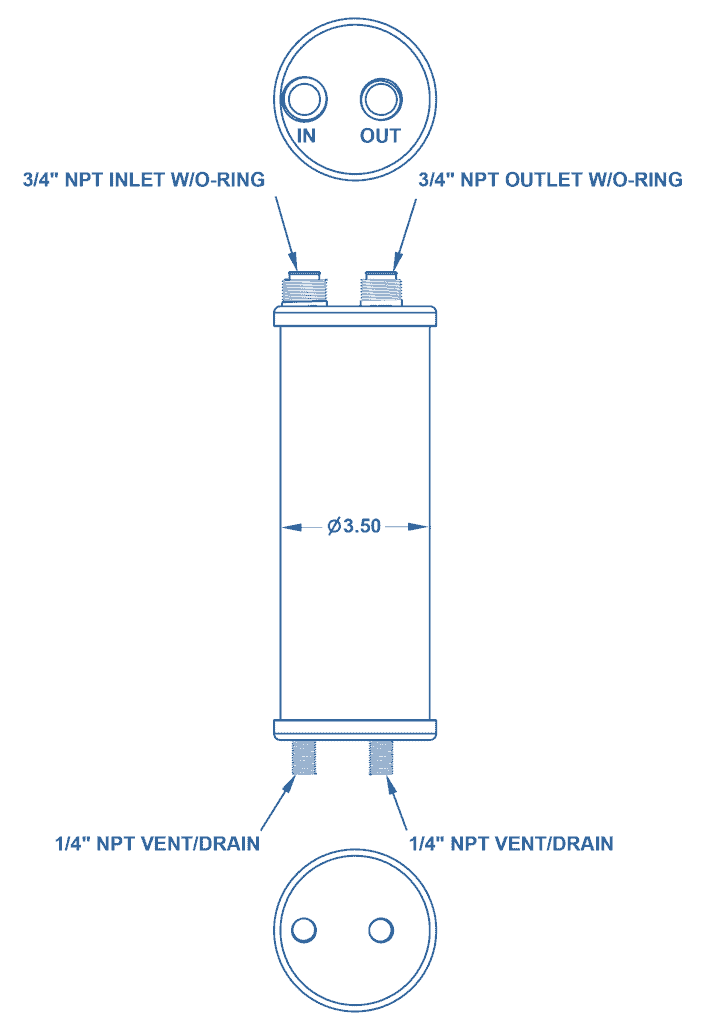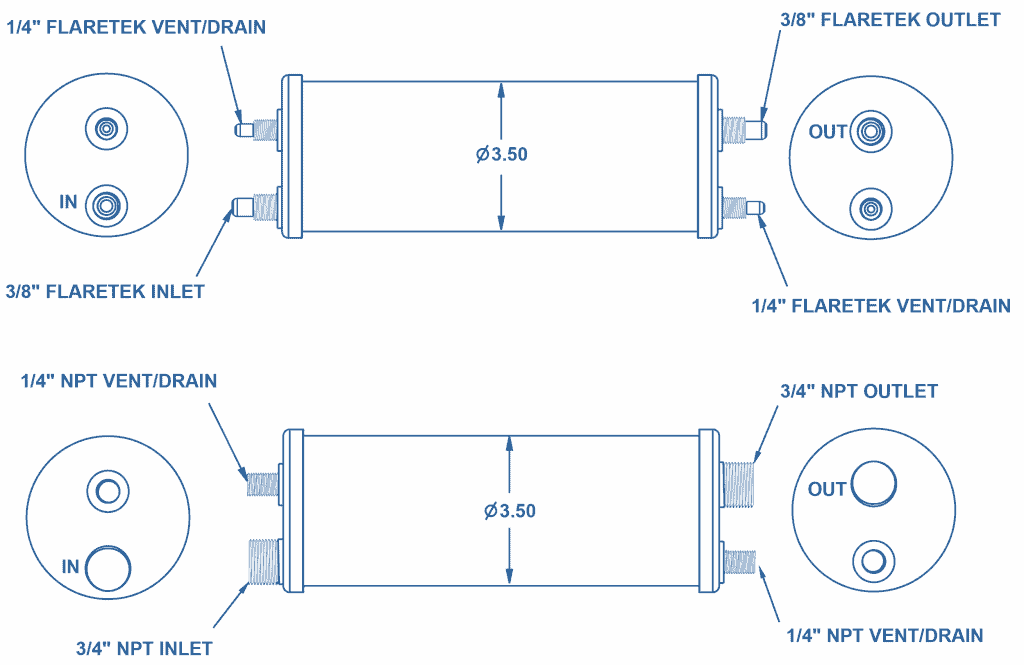 Quick Connect Options & Accessories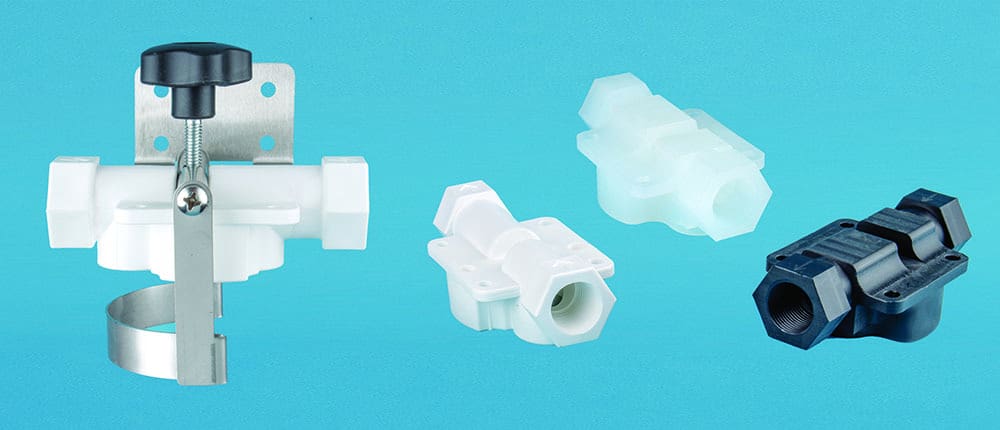 Standard manifold material is glass-filled polypropylene (A), with optional high purity virgin polypropylene (B), black polypropylene (C) and Stainless Steel (not pictured)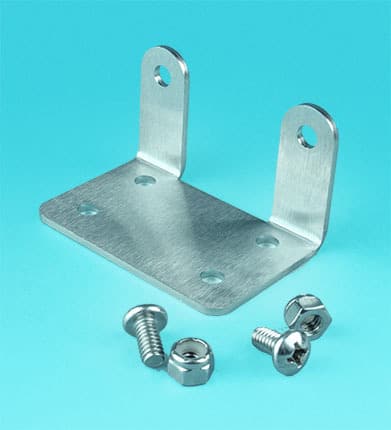 Optional Stainless Steel wall mounting bracket